Education is at the center of much of our work: from championing underserved youth in Connecticut to providing technology access and programs that unlock access for all.
Dalio Education
Our flagship Connecticut education initiative is Dalio Education, led by Barbara Dalio.
Two of Barbara's core values guide the work of Dalio Education. The first is that we, as a society, should not be leaving anyone behind; the approximately 119,000 young people who are currently off-track and disconnected deserve every opportunity to get back on track.
The second core value is grounded in the belief that listening is more important than talking and that the best solutions are those put forward by local leaders who are on the front lines at the community level. It's a bottom-up philosophy, as opposed to a top-down model.
To that end, Dalio Education's approach is grounded in direct engagement with public school communities — teachers, administrators, and students — and the leaders of local non-profits.
Dalio Education created the Connecticut Opportunity Project (CTOP) as a social investment fund to invest in and help strengthen non-profit organizations in Connecticut serving youth who are severely off-track or disconnected from school and employment. Currently, CTOP invests in the Connecticut Violence Intervention Program in New Haven; Domus Kids in Stamford; COMPASS Youth Collaborative, Our Piece of the Pie, Forge City Works, and the Roca Young Mothers' Program in Hartford; and the Regional Youth Adult Social Action Partnership in Bridgeport.
Dalio Education founded the Connecticut RISE Network as a nonprofit organization to facilitate improvement networks across schools and districts to ensure students graduate with a plan and the skills and confidence to achieve college and career success.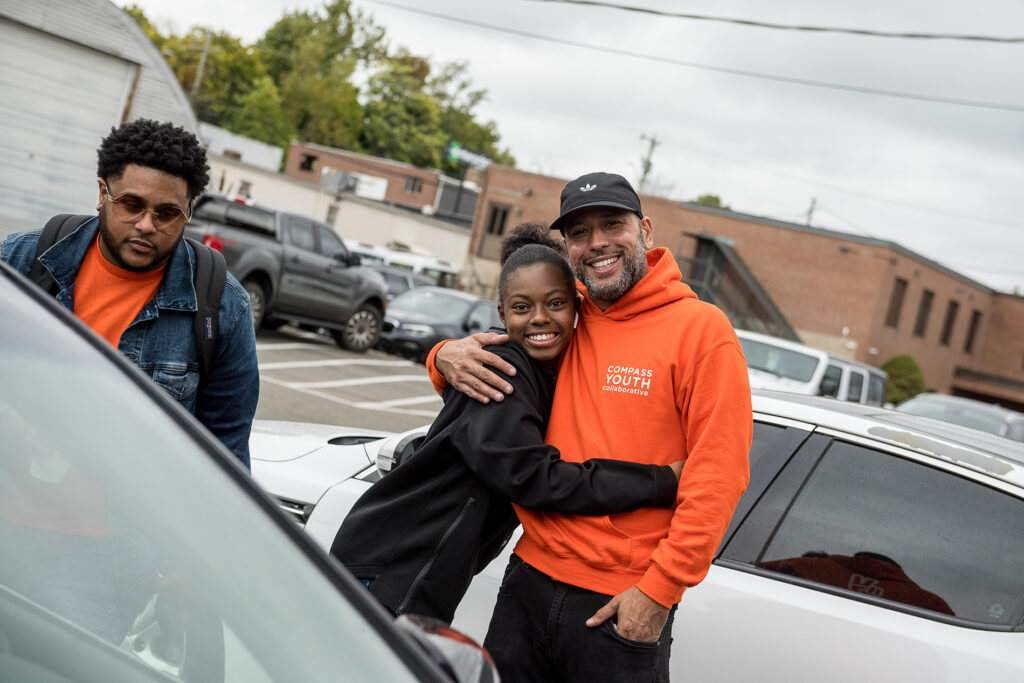 Increasing Access to Education through Technology
Today, technology and digital literacy are critical to unlocking students' potential. However, millions of young people around the world still lack access to tools, technology, and educational content. For this reason, we founded Endless, a global network of organizations dedicated to unlocking human potential through technology. Endless strives to build a world in which the next generation has access to the skills and tools to live an empowered life. Doing that requires making sure they have access to devices and educational resources, and from there, providing skillset building through the incredible engagement power of games.
Philanthropically, Endless supports several organizations focused on digital equity, access, and learning. Learning Equality is the non-profit behind Kolibri, an open-source educational platform and toolkit designed to provide low-resource communities with a growing library of open educational content and the tools needed to adapt these resources to local curricula. Kolibri is being used in over 200 countries and territories around the world and serves millions of learners and educators living in underserved contexts where the internet is costly, unreliable, or simply beyond reach.
Endless has also supported organizations such as PBS Foundation, Common Sense Media and Kiwix in their efforts to make their libraries of digital content for kids available for download so that kids can access and enjoy educational content from anywhere.
Finally, the nonprofit (EOSF) has dedicated the last 10 years to addressing the device gap by providing affordable financing with a pay-as-you-go model to make computers accessible to millions more people, and addressing the internet gap by delivering life-changing educational content offline.
Dalio Philanthropies was also an early supporter of Khan Academy's mission to "provide a free, world-class education to anyone, anywhere." Today, Khan Academy reaches millions of students around the world in over 36 languages in math, science, computing, history, art history, economics and test prep. Khan has developed tools and technologies for students, teachers, and parents to measure and support every learner, however they learn.
Financial & Philanthropic Capacity Building
In 2020, Dalio Philanthropies established the Dalio Market Principles Program at the Wealth Management Institute in Singapore. The Program aims to teach universal principles of market behavior to both private and public sector leaders and investors. The Program brings together Ray Dalio and other investors to share their investment principles and approaches as a means of advancing knowledge and building capabilities and thought leadership.
Today, Dalio Philanthropies and the Beijing Dalio Foundation — Dalio Philanthropies' philanthropic organization in China — support educational, as well as child welfare, organizations.
The Beijing Dalio Foundation is a founding member and ongoing supporter of the China Global Philanthropy Institute (CGPI), 深圳国际公益学院. This institute is intended to be a Chinese-run institute for the Chinese, dedicated to providing best-in-class philanthropy education and training for Chinese philanthropists and regulators. Dalio Philanthropies and Beijing Dalio Foundation have also supported other educational initiatives, including a collaboration between the Harvard Kennedy School and CGPI, the Schwarzman Scholars program, and the Henry M. Paulson Jr. Institute.